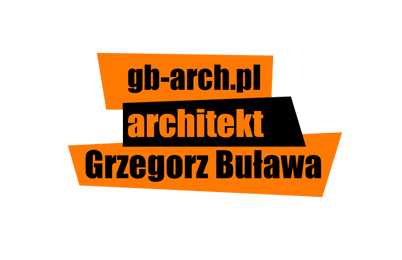 Izba Architektów
Jestem członkiem Izby Architektów Rzeczypospolitej Polskiej.
http://archibook.eu/Grzegorz_Bulawa
Recent Posts
Archives
About me
---
We are a multi-disciplinary practice of architects, masterplanners, interior designers, civil engineers, graphic designers and development and construction experts. We specialise in single-family homes, housing, educational buildings, office buildings, to hospitals and factories. We are based in Gliwice since 2006 and have a tracked record working across Poland and Europe.
We specialize in architecture of place. Our approach to the needs and expectations of investors is very individual, unconventional and profesional. Fantasy, energy, beauty and full commitment to the project – these are the features that tell us apart. We create multi-disciplinary projects – from concepts to executive projects and interiors. We handle the administrative process, getting the planning application permission.
We pride ourselves in making interior designs and spaces around buildings. We commit to a perfect result, but without losing the flair.
All cooperation is welcome.
Finished study:
Silesian University of Technology in Gliwice – Departament of Architecture, year 2000.
---
Last projects
From 15.11.2006 we have completed lot of tasks.
Selected projects:
– Building of the Medical Simulation Center – Medical University of Silesia in Katowice, located in Zabrze – Rokitnica,
– Reconstruction of the Town Hall in Grodkow for theCity and Municipal Public Library.
– 35 Branches of PKO BP SA Bank throughout the Polish region.
– Reconstruction of the sanatorium "Jagusia" in Kudowa Zdroj.
– Reconstruction and interior design for PB Kompleks Company headquarters in Jastrzębie Zdrój,
– Public buildings in Jaworze.
– Reconstruction of "Pojnarówka" and historic greenhouse – University of Agriculture in Krakow.
– Reconstruction of Departments: Gynecological, Obstetric and Childbirth Block. Anesthesiology and Intensive Care – Specialist Hospital in Sucha Beskidzka
– Apartments buildings in Sanożęty / Kolobrzeg
– Reconstruction of the Department of Infectious Diseases and Chronically Ill with Hepatologic Clinic – Hospital in Maków Podhalański
– Reconstruction of Hospital No. 1 objects in Bytom
– Reconstruction of the Dialysis building – Specialist Hospital in Sucha Beskidzka
– The renovation of the old building after the fire – Supreme Chamber of Control- Katowice
– Rebuilding and interior design – BELOS PLP headquarters in Bielsko Biała,
– Interior design and elevation of the Herbapol SA building – Lublin
– Production halls, offices, land plant – GeoGlobe Company in Mikołów
– Reconstruction of the TOMOGRAF building – Tychy. X-Ray and Mammography Laboratory
Previously worked in:
01.11.2000 to 30.06.2006 –
Architectural Office "Arkat" in Katowice
position: Senior assistant designer. Designs:
Skyscraper Altus – Katowice
The National Polish Bank building in Katowice
Buildings for Silesian Higher School of Entrepreneurship in Chorzow
Silesian University Library in Katowice
Hospital – main building in Chorzow
26.06.2006 to 31.01.2007:
"RAR-2" Laboratory of Architecture Jan Kubec
Position: Designer
Science Centre "Copernicus" in Warsaw
Go To Top