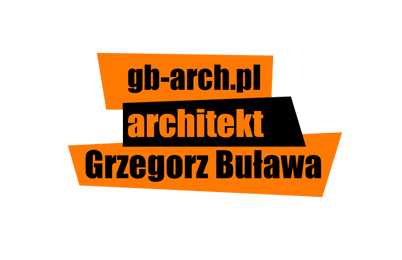 Izba Architektów
Jestem członkiem Izby Architektów Rzeczypospolitej Polskiej.
http://archibook.eu/Grzegorz_Bulawa
Recent Posts
Archives
The "JSW Koks" car parking in Zabrze
The construction of a car parking in a charming corner of Zabrze. We can call it –
"The Car Parking At The Huge Heating Instalation (T.C.P.A.T.H.H.I)" or "Parking Under The Pipe (P.U.T.P.)".
Construction is being continued and is slowly coming to the end.
Project We did in 2014.
At the end of last year the construction started.
The customer will have 78 new parking places.
In the middle – a round hill with steps and lawn.
New lamps, benches,

gadgets

and a lot of bushes (

planned

green), next to –

how to say

– the exposed pipe.
I even like this tube.
Specific "closing the space"… For me – explaining the reason of its existence – the transport of heating, which is used by people – in the context of the square space – it is detail. 
Here, the pipe is an indispensable element of the composition.
The space of car park has to be representable and I hope, the construction is going well …
Construction is coming to the end. Need to clean a little, put some plant and trees, which – as someone told me – "are coming"…

Go To Top